Fun Events
Halloween 2000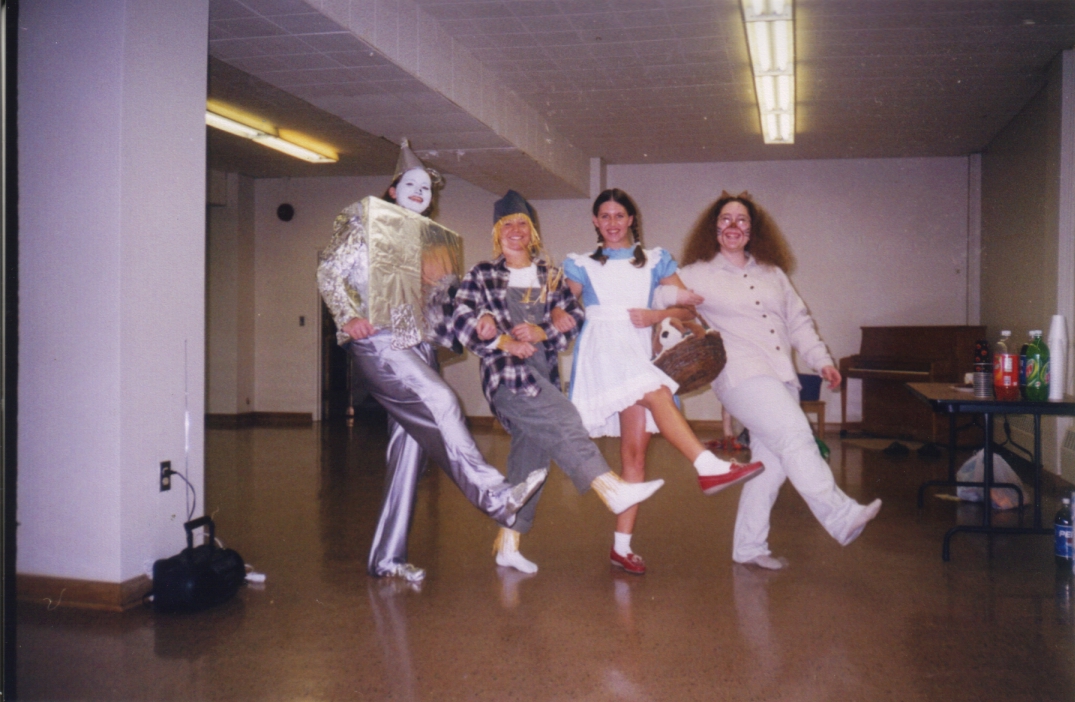 Halloween 2000 was a fun time. A few of my friends and I decieded to go together and dress up as the charachters from the Wizard of Oz. Michelle Berger was the TinMan, Erin Myers was the Scarecrow, Laura Carter was Dorthy, and I was the Cowardly Lion.
Sioux City Musketeers Hockey Game
October 27, 2000, my friends, Sarah Burke, Erin Reinmiller, Julie Kerlie, Michelle Berger, and I traveled to Sioux City were we met other members of our dorm (Anderson Hall) for a hockey game.